ONLY one in four rural residents are saving for their long term future, reveals a survey.

NFU Mutual
.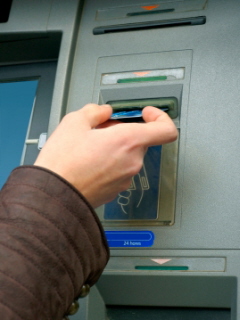 For those who do decide to save though, saving for a rainy day is more important to rural inhabitants than saving for a specific item or goal.
The survey also found that almost half (44%) of all rural people do not think that life insurance is a priority.
Only one in ten sees insurance as important for protecting dependents.
"The fact that only a small proportion of rural dwellers view life insurance as a priority is a huge worry," said NFU Mutual spokeswoman Laura Wood.
"They may believe that living in a rural community provides them with closer links to their wider family and friends who would take care of their dependents if the principal wage earner was not around.
"However, this could be a risky strategy and the value of protecting your family should not be underestimated."
The study echoes a report by the price comparison website Moneysupermarket.com which found that the rapidly spiralling cost of living was hitting rural areas hardest.
A separate study undertaken by the Commission for Rural Communities arrived at a similar conclusion.

When it comes to spending money, the NFU Mutual study says the average rural household now spends £60 per week more than its urban counterpart.
Much of this money goes on the necessities of life, such as transport, household goods, services and education.
But rural residents also spend more than urbanites on culture .
Urban people spend significantly more on fuel and power but there is also a major focus on the good life.
Urbanites spend more then their rural counterparts on restaurants and hotels, clothing and footwear, communication and even alcohol, tobacco and narcotics.
They also spend more on their health.
Ms Wood said: "Although spending on the whole outweighs saving, it is reassuring that rural people are still willing to put some money aside for a rainy day and also enjoy themselves a bit too."
See also:
• Credit crunch 'hits rural areas hardest' (8 August 2008)
• Rural life 'better in south-east England' (6 May 2008)
• Call for support as rural firms struggle (16 April 2008)
• Councils need 'more support for homes' (8 April 2008)