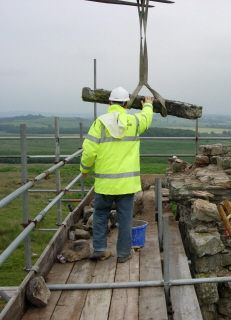 The claim was made at a
Rural Regeneration Zone
(RRZ) conference in Ludlow, Shropshire, on Friday (3 July).
Some 200 delegates attended the Catalyst for Recovery event.
It saw senior figures from the West Midlands provide a united call for Herefordshire, Shropshire and Worcestershire to help "enterprise" the region's way out of the recession.
Delegates included representatives from Business Link West Midlands, the Advantage West Midlands regional development agency and the government's Manufacturing Advisory Service.
Business leaders urged entrepreneurs and companies to make the most of renewed help for innovative enterprises.
Initiatives offering support include the £16m Rural Enterprise Centre Network and a RE:think Energy initiative.
A Redundant Building Scheme, which offers 25% of costs towards converting or refurbishing underused buildings into economic use, saw £600,000 spent on 20 projects last year, creating 135 new jobs.
Also high on the agenda was the continuing need to boost skills and ensure essential services remain in place.
Rural Regeneration Zone chairman Peter Pawsey said rural areas accounted for 30% of the West Midlands' population and contribute 36% of the region's GVA worth an estimated £21 billion per annum.
"You can see we are punching above our weight, which is good news," he told listeners.
"We have secured notable achievements in all of our main areas; communities, environmental excellence, skills and a strong economy."
The Enterprise Centre Network had helped to establish 63 young businesses - all creating jobs.
Stuart Burgess, chairmain of the Commission for Rural Communities, praised the regeneration zone's ability to develop responses to issues affecting the region's rural areas.
"The biggest challenges facing rural areas are a lack of training for people of all ages and a diminishing ability to access facilities, such as Post Offices, banks and community centres."
Mick Laverty, chief executive of Advantage West Midlands, outlining the importance of tapping into additional funding streams through the Rural Development Programme for England.
"Innovative solutions to local needs will be absolutely crucial in helping the zone and the West Midlands emerge from the downturn in a position to exploit the opportunities that will undoubtedly arise."
The regeneration zone had an excellent track record in delivering value for money, said Mr Laverty.
Since its creation, it had assisted 1700 businesses, created or safeguarded more than 1900 jobs and secured more than £20m in private sector investment.