Rural England is being left behind by patchy mobile phone connections and poor broadband coverage, said Stuart Burgess, chairman of the Commission for Rural Communities.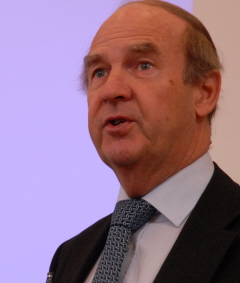 Remote rural areas had worse coverage for mobile telephones and broadband than parts of India and Malawi, he claimed.
The issue is likely to feature in a report by Dr Burgess to the Prime Minister into the state of the rural economy following last summer's floods.
"Broadband is still not accessible and, even where it is, the quality is questionable," said Dr Burgess in an interview with The Times.
"For the modern rural economy to develop and grow you need good internet access. We also need to improve the mobile phone coverage."
Unless the issue was addressed by the government, rural communities could be further disadvantaged, Dr Burgess warned.
"The current investment plans of the main [communications] providers indicate that many rural businesses and communities could find themselves left behind."
Part of the problem is that mobile phone operators focus on providing coverage to as many people as possible, rather than the greatest area possible.
The result was that rural areas with low population densities attracted fewer resources, said Dr Burgess.
The warning follows recent revelations that rural customers pay more for their broadband connections.
Urban businesses and communities are also able to take advantage of faster broadband speeds.
See also:
• Rural residents pay more for broadband (14 December 2007)
• Accolade for rural broadband project (21 November 2007)
• Lib-Dems unveil rural manifesto (1 July 2007)
• Rural broadband 'not up to speed' (30 June 2007)