BUSINESSES in north-east England are helping tourists make the most of Northumberland's countryside.
A programme of training visits is showing owners and managers of tourism businesses how they can encourage customers to stay longer in the region.
The Coast and Country - Passport to Northumberland scheme is being run by the Northumberland Coast Area of Outstanding Natural Beauty (AONB) and the Northumberland National Park Authority.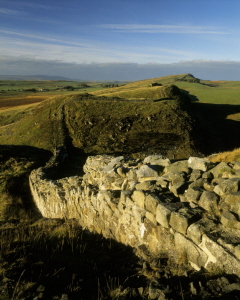 B&B operators and others are being taken on day-long field visits to Northumberland's protected landscapes so they can enrich visitors' experience of the county through their own knowledge and enthusiasm.
The launch event of the season, to the hay meadows of Barrowburn in the Upper Coquet Valley, was a sell-out.
It featured talks by Shaun Hackett, Northumberland National Park's Biodiversity Officer with Ian Tait, owner of the haymeadows and the camping barn and new tea shop located at his farm.

The next event, in September, will introduce participants to local archaeology.
It will be followed by sessions on castles, outdoor activities, beauty spots, arts and crafts and early Christianity topics.

The programme is grant-funded by Northumberland National Park's Sustainable Development Fund and the Northumberland Coast's Area of Outstanding Natural Beauty.
It aims to support the tourism industry that helps rural and coastal economies to thrive.

The programme is open to anyone associated with the tourism industry.
Interested people should contact Lesley Silvera on 01434 607988 to receive a membership form.
More details of the learning programme can be obrained by emailing This email address is being protected from spambots. You need JavaScript enabled to view it..
See also:
• More people holiday in the countryside (21 March 2008)
• Project woos tourists to the Cheviot Hills (28 February 2008)
• Study to probe 'postmodern' countryside (18 February 2008)
• £1m funding boost for rural tourism (18 September 2007)
• Campaign seeks to woo rural tourists (5 June 2007)