Women have seen the profitability of their rural businesses soar following the initiative by Lantra, the sector skills council for the land-based sector.
The Women and Work project targeted women keen to improve their career options, develop business ideas and create new income streams.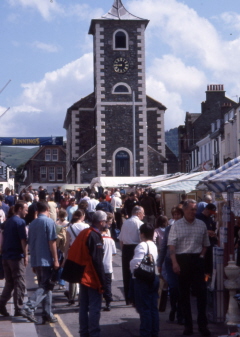 It was aimed at women already employed in rural businesses, as well as mothers who wanted to return to work and students looking for their first job.
Intensive training received by Maureen Ling enabled her to give new impetus to her B&B business on the family farm near Palgrave, Suffolk.
"The project enabled me to learn new skills on the computer and to use the internet to increase efficiency and profits," she said.
Mrs Ling said she had felt frustrated, knowing she wasn't exploiting the full potential of the internet to attract more holiday makers.
Having developed a website, she is now using her new computer skills to boost the B&B business, which is proving to be a profitable on-farm diversification.
The Women & Work project offered free training to the value of £650 and appointed a mentor to guide progress and help Mrs Ling achieve her aims.
It also supplied follow-up support through further skills analysis following the training to see if any further courses were needed.
Mrs Ling said: "Face-to- face contact with an outsider – as well as the extra money – has given me the confidence to move forward."
Skills coach Neil Ridley, from Otley College near Ipswich, said the scheme provided women of all ages with formal and informal learning opportunities.
There was a special focus on leadership, specialist skills, supervisory and management.
"Students were able to set their own programme and time limits in consultation with the skills coach and mentor.
"Students were in charge of their own training programme, whether it was in-house training, a college course, or some bespoke activity.
"The skills coach would then ensure that it provided a suitable and recognised course."
The project aimed to test career pathways for up to 10,000 women in sectors where there are skills shortages and where women are under-represented.
It will end on 31 March 2008.
See also:
• Rural accolade for responsible companies (7 January 2007
• Productivity drive targets rural firms (24 October 2007)
• Rural areas are top for business (28 May 2007)