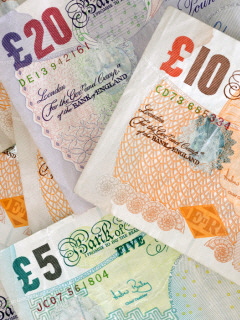 A government scheme enabling councils to partially defer rates bills was launched on Friday (31 July).
It means all business ratepayers can apply to their local council to put off 3% of their entire business rates bill for 2009/2010.
Those who accrued a rise in their bill because transitional relief has come to an end can now defer 60% of the increase.
A simple one page application form with details of how to apply for the scheme and small business rate relief is being sent to every ratepayer in England.
Businesses should apply to local authorities as soon as possible.
Once approved businesses will pay reduced instalments for the remainder of the financial year or until payment is complete.
Businesses that submit their application during August can expect to see their bills reduced by October.
Local government minister Rosie Winterton said: "The business rates deferral scheme will provide real help now to businesses facing financial pressures in the current climate.
"Letters are already on their way to every ratepayer explaining how to apply for this new scheme, as well as detailing existing help for small businesses that could potentially halve their total bill."
Further help may be available for small businesses to pay their bills, with Small Business Rate Relief (SBRR).
This relief supports small businesses who generally occupy only one property.
The relief is available at 50% for eligible properties up to £5,000 rateable value and relief decreases at the rate of around 1% per £100 of rateable value up to 0% at £10,000.

Further details of the full range of support to businesses are available through BusinessLink on 0845 600 9006.