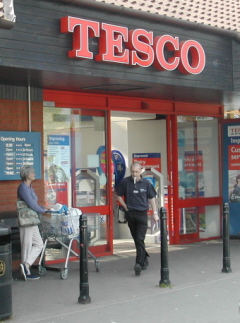 Six job seekers chase every employment vacancy in the countryside compared to nine in urban areas, reveals research by council leaders.
Although competition for rural jobs is lower, it is rising quicker than in cities.
In the last twelve months, the number of people chasing every job in the countryside has risen by 287% compared to 227% in urban areas.
The analysis of vacancies reported to job centres and the number of unemployed claimants was undertaken by the Local Government Association.
LGA chairman Margaret Eaton said: "It is deeply worrying for rural areas that the outlook for jobseekers in the countryside has deteriorated at a quicker rate than in the cities.
"The very special needs of the rural economy must not be overlooked as the recession continues to bite and unemployment continues to rise.
Council leaders want the government to ensure the needs of rural areas are not overlooked to stop the countryside being left behind during the recession.
They have also pledged to redouble efforts to help rural people and businesses deal with tough economic times.
Rural areas tend to be more reliant on small, independent businesses that are at significant risk of going bust in a recession.
Almost 90% of rural councils have seen an increase in empty shops in the last six months.
Of these, almost two in three councils think it has had a significant or moderate impact on their town centres.
In addition, the closure of big high street chains, such as Woolworths, has a bigger knock-on effect on smaller market towns.
Councillor Eaton said: "Market towns and villages tend to much more reliant on the family-run independent businesses that can at particular risk of going under during tough financial times.
"The closure of a big chain such a Woolworths can have a much bigger knock-on effect in rural areas where there are many fewer alternatives to fill that vacant shop."
An LGA publication, Global slowdown: local solutions II, sets out ways councils are helping people and businesses through the recession.
In the south of England, Dorset County Council is offering local businesses free expert advice.
The Dorset Business Mentoring Programme offers local firms 'mentors' who offer their time free of charge to diagnose problems and seek solutions to recession-related problems.
Meanwhile, West Somerset Council is exploiting the 'holiday at home' trend and has set aside £50,000 largely for local tourism.
The council also plans to use empty shops as temporary art exhibitions and displays of local products.
Elsewhere, Stevenage Council has supported its local credit union to help people gain access to reliable credit during the recession.
It has also sponsored weekly drop-in sessions at its customer service centre and pays the credit union's rent and council tax.
Councillor Eaton said: "The rural economy has always had its own specific problems which are now being aggravated by the recession.
"Town halls are pulling out all the stops to help people and businesses in rural areas cope with tough times.
The recession was affecting different parts of the country very differently, added councillor Eaton.
"It is clear that a national, one size fits all approach to dealing with the recession simply isn't going to work.
"The fastest way to move from recession to recovery is for more decisions about the economy to be taken at the local level, which means councils continuing to work with local people and businesses."