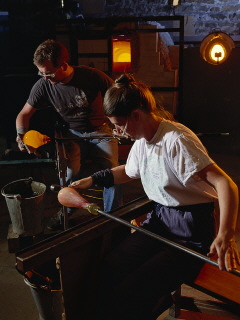 The impact of the recession on the countryside topped the agenda during the event at Dunchurch, Warwickshire, on Friday (11 September).
The rural investment summit was organised by the Commission for Rural Communities, Advantage West Midlands and East Midlands Development Agency.
Rural needs were too often ignored by packages aimed at easing the impact of the recession, said commission chairman Stuart Burgess.
"Rural businesses and employees are a vital part of the nation's and regions' economies yet they can be overlooked in government support packages and policies.
"We are aiming to tackle this head on by bringing together some of the most influential rural practitioners."
Dr Burgess said he wanted delegates to help develop a blueprint that would encourage a rural recovery from the recession.
It was important for businesses to highlight the sort of support they needed to grow into healthy enterprises that offered secure employment, he added.
The summit is the third in a series of events following a recession report by Dr Burgess to the Prime Minister last summer.
Mark Pearce, corporate director for economic regeneration at Advantage West Midlands, said times remained tough.
"The West Midlands is suffering more than any other region in this recession. In some of our market towns unemployment has risen by 50 per cent."
A West Midlands taskforce was focusing business support in market towns to help larger employers retain jobs and build resilience.
In addition, £250,000 was being rolled out to support retailers and £150,000 had been made available for advisory bodies such as Citizens Advice.
Mr Pearce said: "It's vital that we continue to listen to the businesses trading in the 'front line' of the recession and today's summit will be an opportunity to do that."
The situation is similar in the East Midlands, where the rural economy is seen as an integral part of the total regional economy.
The East Midlands Development Agency contract with East Midlands Business Link has helped 23,000 rural businesses in the last year.
EMDA skills and communities director Andrew Morgan said: "We have been working hard to ensure the grants and funding available reach rurally-based businesses in all sectors."
Findings from a series of events will be drawn together at a fourth national rural summit to be held in Somerset on 24-25 November.