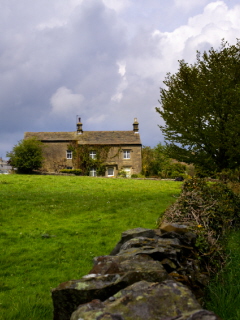 The Economic Development Unit at
Richmondshire District Council
is funding a study into rural businesses in the district.
Researchers will look in greater detail at the issues faced by home-based business and home working in the Upper Dales.
Their inquiry will building on the Upper Dales Study (ARUP 2008).
It will examine the barriers to establishment and development - and the benefits and advantages in working from home.
It will make recommendations on additional support, infrastructure or or facilities that might be needed for the sector to prosper.
The work has been commissioned so the council can take into account the interests of businesses and individuals when planning for economic growth.
The views of people living and working in the Upper Dales area and running a business from home - or working from home for their employer at least some of the time - are needed for the study.
Respondents are being asked to complete an online survey on the Richmondshire District Council website. A paper questionnaire is available if requiredby calling 01748 829100.
Consultants WKD Consulting will follow up responses with a phone call or a visit to strengthen the study findings – they are interested in all experiences and opinions.
Complete confidentiality will be maintained and no comments will be attributed without consent.