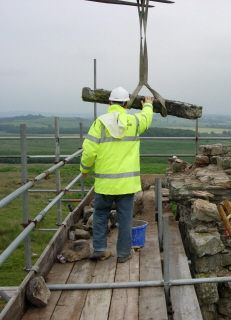 The study by Rural Solutions Consulting seeks to understand why entrepreneurs choose to relocate outside larger towns and cities.
Initially focusing on office-based diversification, the programme of research will include a series of surveys and workshops.
It will examine office requirements, commuting and lifestyle benefits – as well as why some businesses decide not to locate in the countryside.
Over 40 rural business centres have already been selected to take part in the exercise.
Centre managers will be encouraged to build a network and share ideas on best practice in marketing techniques.
The study is also likely to be useful to planners and rural entrepreneurs thinking of converting redundant buildings into office space.
"The countryside is a market sector just like any other," said William Fry, managing director of the Yorkshire-based consultants.
"It is therefore constantly changing – never more so than in the currently fragile economy."
The study will get under way this autumn.
Mr Fry said the past 18 months had seen struggling residential lettings, a slowdown in retail sales and rentable office space left empty.
"But, at the same time, holiday cottages are full and day visitor attractions are drawing even greater numbers."
Many rural businesses had been caught 'flat-footed' by the economic downturn, said Mr Fry.
"They have simply tried to best guess the marketplace, or have failed to react at all, and as a result are paying the price."
In simple terms, rural businesses needed to identify trends and be better informed.
"Only then, can they start to predict future patterns and gain immediate value from better understanding the market now."
Research findings will be collated and published for study participants.
In addition, a web-based learning forum will help participants refine their marketing strategies after the workshops.