Changes to the planning system to make it harder for a single supermarket chain to dominate a local area are among a number of recommendations contained in a report by the Competition Commission.
In addition, a new ombudsman will oversee the relationship between supermarkets and their suppliers, such as farmers and other food producers.
It will include the introduction of a stronger code of practice covering grocery retailers with a turnover greater than £1bn.
The recommendations are the result of a lengthy Competition Commission inquiry which has been followed closely by independent rural retailers and small food producers.
Commission hairman Peter Freeman acknowledged that competing with large retailers was difficult but said the evidence did not show that independent retailers or the wholesalers that supplied them were in terminal decline.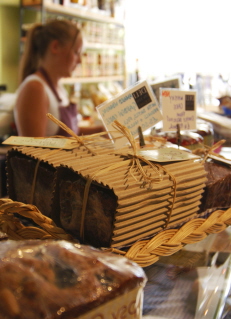 "It is not impossible for them to compete and in the current economic climate the benefits of vigorous competition are as relevant as ever."
But the Rural Shops Alliance, which represents more than 7000 independent retailers, condemned the report's findings.
RSA chief executive Ken Parsons said: "This report was a major opportunity to curb the power of the large supermarket chains and to allow smaller shops to compete on a level playing field."
Big retailers would continue to use their raw market power to drive down prices, he added.
"The consequence in the long term will be a lot of local communities facing the closure of their much-valued independent local shop."
Independent retailers tried to keep prices low at the expense of profitability and many ended up taking less than the national minimum wage for their own labours, Mr Parsons said.
"It is an unsustainable model. These shops are very important indeed to those members of the community without cars. They can live with fair competition but not the current situation.
"A major opportunity has been missed. Local communities up and down the country will become the poorer when their local shopkeeper finally concedes defeat and closes."
See also:
• Village shops slam competition report (31 October 2007)
• Supermarkets 'don't hurt small shops' (31 October 2007)
• Postal plan 'threatens village shops (25 June 2007)