After an 18-month inquiry, the Competition Commission published its long-awaited findings into the retail grocery sector on Wednesday (31 October).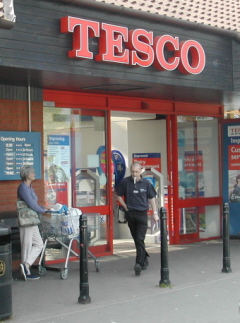 Shoppers had a good choice between retailers in most areas, it said, although more competition would benefit consumers in a number of local areas.
"We have looked carefully at the concerns that have been raised with us regarding small shops," said inquiry chairman Peter Freeman.
"The evidence is that convenience stores and specialist grocers that provide consumers with a strong retail offer will prosper.
"This is not to say that life is easy for small retailers, but we do not see evidence of unfair distortions in competition between large grocery retailers and small stores."
But the Federation of Small Businesses condemned the report.
FSB chairman John Wright said the inquiry was a last chance to preserve a truly competitive grocery market and defend the nation's much-loved high streets.
"Fierce competition between the big four supermarkets is not full and fair competition across the board," he said.
"The loss of more independent traders would further reduce consumer choice."
Supermarkets have a 73.5% share of the UK food and grocery market, according to figures from Verdict Research.
The commission suggests adapting the planning process so it takes into account the position of existing supermarkets when considering further applications.
Another possible remedy involves stopping retailers using restrictive covenants when they sell land that make it less likely that rival shops can be built there.
It could also force supermarket chains to sell any extra land they own unless it is developed within a certain amount of time.
This would help deal with allegations of "land-banking" – the practice of buying up land near existing stores to make it difficult for competing stores to open nearby.
The commission has invited supermarkets to respond to the findings before it publishes its final recommendations in March 2008.