The government has confirmed plans to set a single 18% rate and cease taper relief for Capital Gains Tax from 5 April 2008.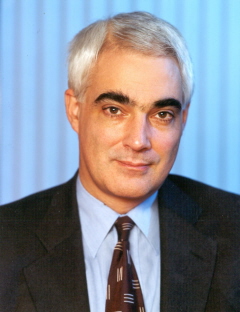 In a bid to help smaller businesses, Chancellor Alistair Darling said there would also be a lower 10% rate on gains of up to £1m.
But rural tax experts have warned that the changes contained little encouragement for the long term investment required in the land based sector
The Country Land and Business Association said lower 10% rate would not compensate long-term investors for the loss of the indexation allowance.
Accountants have used the allowance to offset the impact of inflation on gains between 1982 and the introduction of taper relief in 1998.
The new tax system would discourage new rural business ventures, said CLA president Henry Aubrey-Fletcher.
Landowners who let buildings to small businesses would not be able to claim the proposed relief because they were providing business opportunities for others.
"That seems particularly punitive when we have responded to government calls to diversify and increase employment and job opportunities in the countryside."
Rural business consultants Savills said only some vendors would benefit from the so-called "entrepreneur's relief" of 10% on the first £1million gain.
This "first slice" relief would be calculated on a lifetime basis with the rate returning to 18% once it had been used up, said the firm's Simon Dixon Smith.
It would help small businesses in one-off asset sales but would be of little benefit to the serial entrepreneur or those with a large trading asset base, he added.
"This relief will benefit those most in need but will leave many disappointed."
That view was echoed by rural taxation and valuation expert Charles Cowap, of Harper Adams University College, Shropshire.
The changes were not as generous as they might first seem, he said.
"A new entrepreneurs' relief from Capital Gains Tax looks on the face of it like good news. But it could still leave you worse off."
See also:
•
Spending review ignores rural affairs
(9 October 2007)

•
Government 'ignores rural affairs'
(9 November 2007)