Opportunities for land-based businesses to benefit from the Rural Development Programme for England (RDPE) were outlined to 100 delegates from leading rural organisations at a showpiece launch event.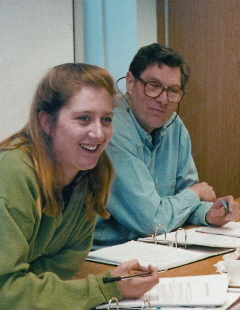 The scheme, which runs until 2013, is jointly funded by
Defra
and the
European Union
.
It forms part of a £3.9bn investment being made by the government in rural development in England between now and 2013.
The programme aims to help farming, food and forestry industries to thrive and become more competitive, enhancing opportunities for rural businesses and communities.
It is being managed in the region by Advantage West Midlands (AWM).
Funding will encourage land-based businesses to diversify into new areas, improve profitability, save costs and enhance the environment.
Four-fifths of the West Midlands region is managed by rural and land-based businesses contributing £1billlion to the regional economy.
AWM board member Michael Oakes said: "It is vital that we connect them to the best and most up to date business support and advice that is available."
The agency needed to understand the demands and challenges faced by land-based businesses, said Mr Oakes.
The programme team would be working closely with the five rural hubs as well as Business Link and other local delivery partners to build up successful projects.
"As well as enabling our rural businesses to grow and diversify the RDPE also aims to safeguard and enhance our countryside, and help communities to thrive."
Bids for programme funding will be managed by the Rural Development Programme Team at AWM and should support four key areas of activity.
These areas are: food and drink, tourism, environmental technologies and livestock industry development.
Eligible businesses include farmers, growers, foresters, primary producers, rural tourism businesses and other small rural business or community organisations.
See also:
• £600m rural fund opens for business (8 January 2008)
• £3.9bn funding boost for rural England (6 December 2007)
• Regional policy lacks clarity - MPs (4 July 2007)
• £10m funding for rural communities (18 December 2007)
• Make voice heard, rural residents told (4 December 2007)
• North-west has say on rural proposals (19 November 2007)
• £28m for south-west communities (4 October 2007)