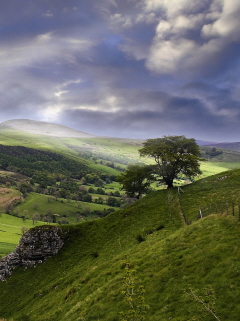 Despite the recession, 53% of adults are disregarding the country's greatest free attraction – its countryside.
The report found five million adults would rather stay indoors and play computer games than take an exhilarating trip outdoors.
Many respondents said there was nothing to do in the countryside.
One third said the idea of taking a trip to the British countryside had not even crossed their mind.
The survey of 3,000 adults was carried out by
OnePoll
in March 2009 on behalf of
Travelodge
.
John Tribe, professor of tourism at Surrey University, said the findings were worrying.
"It is alarming news that over half of the nation thinks the British countryside is boring and there is nothing to do or see there.
"Maybe this is because in the last decade Britons have preferred to holiday abroad and as a result; they have forgotten the UK is abundant with great rural holiday locations."
It was time to get back to basics and pay a visit to the countryside, said Prof Tribe.
"With the recession hitting home and the weak pound, 2009 is the perfect year to rediscover destination UK."
It's not just adults who feel the countryside is dreary. One fifth of British children said they also found the countryside unexciting.

But Sandie Dawe, of tourism agency VisitBritain, said: "Britain's countryside is far from boring."
With more Britons considering a holiday at home, it was an opportunity for people to reacquaint themselves with rural Britain.
"The last decade has seen a rise in competition and it is important to remind Brits on what they are missing out on and what a great free attraction the countryside is."
The study also tested the respondents' knowledge of the Countryside Code.
Only 17% of adults admitted they knew the British Countryside Code.
Over a third of the nation (37%) did not know that a Countryside Code existed.
Some 24% of respondents thought they had the right to pick wild flowers in the countryside - when they don't.
One in ten adults thought it was safe to eat all berries and fungus they found growing in the countryside.