Britain's retail giants are not unfairly driving local shops out of business, according to a Competition Commission report published on Wednesday (31 October).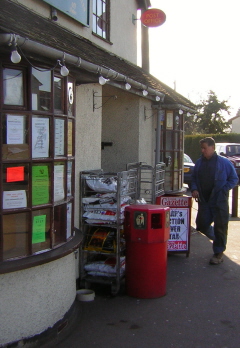 The document called instead for the planning system to be revamped so more supermarkets can open.
But the Rural Shops Alliance (RSA) condemned the recommendation, warning that more supermarkets would be bad for rural residents and the environment.
RSA chief executive Ken Parsons said: "More supermarkets outlets will encourage more car use.
"By contrast, the independent rural shops that we represent are crucial to minimising car use by the communities they serve, because without them people will make far more journeys to go grocery shopping in town.
"A policy to encourage more 'big four'supermarkets will only lead to the closure of yet more local shops."
Mr Parsons said rural communities would be weakened by the presence of more retail outlets. People would spend more on fuel and there would be a rise in vehicle emissions.
The alliance represents over 7,200 independent retail members, employing some 40,700 staff.
Meanwhile, the Campaign to Protect Rural England described the report as a depressing failure to care about local communities which threatened to consign market towns to more monotony.
CPRE head of policy Tom Oliver said: "This report is obsessed with the question of choice between monotonously similar brands of supermarket while failing to see that such a narrow view closes many more options off than it opens.
The commission had recognised the essential role of the planning system in promoting the orderly growth and development of existing town centres and the provision of services.
But it had failed to lend clear support to the crucial 'needs test' which gave local communities the democratic option of deciding how many supermarkets they wanted in their towns.
"What is clear is that smaller shops and businesses and hard-pressed suppliers count for little in the commission's analysis," said Mr Oliver.
"Rather, we are offered a bleak prospect of yet more ruthless price wars for food which undermine farmers' livelihoods and yet more land-hungry superstores in sprawling, car-dependent suburbs."
The commission has invited supermarkets to respond to the findings before it publishes its final recommendations in March 2008.
See also:
•
Supermarkets 'don't hurt small shops'
(31 October 2007)