Britain and the European Union – Brexit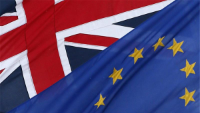 On 23rd June 2016, the British public voted to Leave the European Union in a referendum. The vote was won by 51.9% of the vote with an overall turnout of 72.2%. Article 50 of the Treaty on the European Union has not yet been implemented, which triggers the automatic withdrawal of Britain from the EU within 2 years.

The full implications of the vote and the repercussions on rural areas within Britain are not yet clear however we will include information in the sections below as the position emerges.