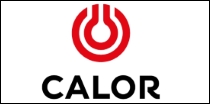 Rural Vulnerability Service
Sponsored by Calor, the Rural Vulnerability Service is a information service brought to you by Rural England CIC in association with the Rural Services Network.
Calor was set up 75 years ago with the intention of bringing clean, efficient and modern energy to rural Britain. This focus continues today with 75 per cent of Calor's business in the British countryside.
Calor supports efforts to tackle climate change and fuel poverty. As an energy provider, it wants rural communities to have a strong voice in the energy efficiency debate – and the same opportunity to reduce carbon emissions and fuel costs as exists in urban on-grid areas.
For details about Calor's work with rural communities, click
here
.