Funding under the Rural Development Programme for England will more than double the previous budget.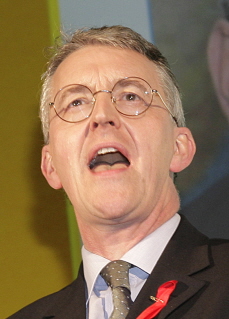 The programme, which will run until 2013, is expected to be fully implemented in the New Year.
It will help to protect and enhance the environment, make farming and forestry more competitive and secure a sustainable future for rural communities.
Environment secretary Hilary Benn announced the funding on Thursday (6 December).
"This huge investment will have social, economic and environmental benefits not just for rural communities but for all of us," he said.
"It will support environment-friendly farming and improvements to the land that are good for wildlife and water quality and contribute to tackling climate change."
The money was good for farming, rural businesses and communities, said Mr Benn.
"I want this money to help keep England's countryside beautiful and make it a thriving place for people to live in, work in and visit for generations to come."
The programme, part-funded by the European Agricultural Fund for Rural Development, was agreed by the European Commission and European Union.
About £3.3bn of the total budget will be allocated to agri-environment and other land management schemes.
Some £2.9bn of this will be delivered by Natural England, the government's landscape agency, through environmental agreements with farmers to manage land more sustainably.
About £600m will be delivered by England's regional development agencies. It will be directed at rural businesses, social enterprises and community projects.
             See also:                           
                            • Make voices heard, rural residents told (4 December 2007)
                            • North-west has say on rural proposals (19 November 2007)
                            • £10m boost for rural West Midlands (5 November 2007)
                            • £28m for south-west's rural communities (4 October 2007)
                            • North-east communities have their say (13 July)