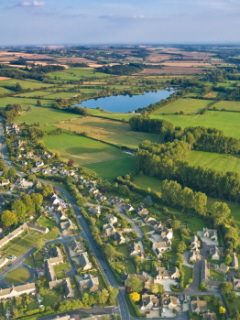 Rural issues should be at the heart of government policy, says a rural manifesto launched by the alliance.
Alliance chairman Kate Hoey MP said: "Our countryside is a national treasure admired around the world but it is also a home and workplace for millions of us.
"Yet those who live and work there can be forgiven for feeling at times that it does not receive the political support it deserves."
Changes in five key areas would make a real and lasting difference to the countryside, says the manifesto.
The five areas are:
Services - Ensure an accessible and reliable rural transport network
Housing - Local solutions to the lack of affordable rural housing
Education - Enable children to gain a practical understanding of the countryside
Farming - Support British farmers and producers
Country Pursuits - Repeal the Hunting Act and champion country pursuits
The manifesto's aims were deliberately realistic and achievable, said Ms Hoey, who is also Labour MP for Vauxhall, south London.
"In these challenging times a vital, working and thriving countryside for the benefit of the whole nation is more necessary than ever."
The document will be the focus of the alliance's campaigning in the run-up to the next general election, due to take place before June 2010.