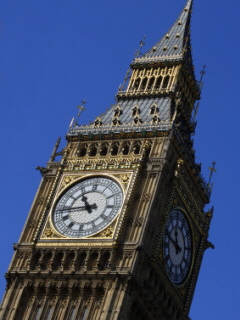 Following weeks of speculation about the agency's future, a government announcement was finally made on Tuesday (29 June).
The commission would be abolished as part the government's review of Defra's arms length bodies, said rural affairs secretary Caroline Spelman.
The delivery of public services by Defra would be shaken up to line up with the coalition Government's commitments on service delivery, she added.
"With an urgent need to drive down debt and reduce government spending we will have to make some tough decisions.
"Our belief is that policy should be driven from the centre and that our arms lengths bodies will be efficient and effective in meeting customer needs."
The commission's advisory work will be taken on by a strengthened but much smaller Rural Communities Policy Unit within Defra.
Mrs Spelman pledged: "We are committed to improving the quality of life for those living in rural areas and we will put the fair treatment of rural communities at the centre of government."
Focusing rural policy-making within the department would give rural communities and interest groups a direct link to central policymakers, she added.
It would mean a stronger champion for rural issues at the heart of government.
But shadow rural affairs secretary Hilary Benn condemned the move to scrap the commission.
"Having made great play of its commitment to our rural communities, we now find that one of the first things the new government does is announce the scrapping of the commission.
"This will destroy a cross-government body that gave advice to all departments, and replace it with new civil service posts in just one department.
"This will reduce the rural voice in Whitehall by taking away an independent view representing the countryside and its needs."
Abolishing the commission would require legislation, but in the meantime there were many unanswered questions, said Mr Benn.
"How much will this cost?  How many new civil service posts will have to be created inside Defra? And where does this leave the role of the rural advocate?"
Established by the previous Labour government in April 2005, the commission replaced the Countryside Agency.
Government-funded, it sought to ensure that ministers, policies, programmes and decisions took proper account of rural needs.
The commission became an independent body on 1 October 2006 following the enactment of the Natural Environment and Rural Communities Act.
It has a particular focus on disadvantaged people and areas suffering from economic under-performance.
It also operates the Rural Development Programme for England (RDPE) and UK National Rural Networks (NRN) networks.