England's rural businesses were vital in helping the country through the economic downturn, said rural affairs secretary Hilary Benn.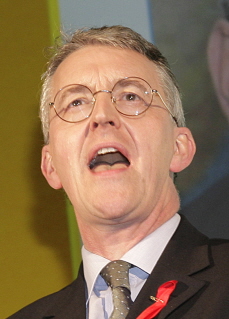 Rural businesses had diversified and grown in recent years – some one in four of all businesses were now located in rural areas, he told a regional economic summit in York on Thursday (5 February).
The event brought together the Commission for Rural Communities and regional development agencies (RDAs) to examine the impact of the recession on rural areas and whether additional help might be needed.
Mr Benn said he was determined to ensure rural businesses benefited fully from government help during the downturn.
"Rural businesses play a vital role in our economy, and they will be even more important in future," he said. "Although they are rural in location, they are not local in their reach."
Rural businesses were more likely to sell to national and export to international markets than their urban counterparts, said Mr Benn.
England's countryside is home to around 1m businesses - a quarter of England's total, employing over 5.5m people.
Together, rural firms have an annual turnover in excess of £300bn.
Mr Benn said there were more businesses for every 10,000 people in rural areas than there were in urban areas.
"The recession is making life hard for many communities and businesses. That's just as true of rural communities as it is of our towns and cities.
"The government's job is to continue to do what we can to help – on bank lending, on support to businesses, and assistance for those who lose their jobs or who are worried about losing their homes and what the future holds.
"I will do everything in my power to ensure that the rural economy is at the heart of the decisions we take in government as we steer a course through the recession – and that rural businesses are able to benefit fully from the help that government is making available."