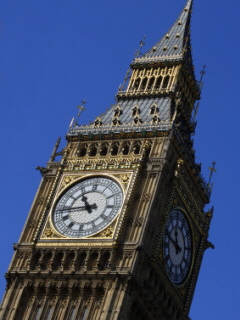 Caroline Spelman, Secretary of State for Rural Affairs, has been joined at Defra by minister of state Jim Paice, the Tory MP for South-East Cambridgeshire.
They are joined at the department by Richard Benyon (Newbury) and Lord Henley, who have both been appointed parliamentary under-secretaries of state.
William Worsley, president of the Country Land and Business Association, warmly welcomed Mr Paice's appointment.
"I look forward to working with Jim to tackle the big issues that have an impact on the countryside."
Meanwhile, Tory MP Eric Pickles (Brentwood and Ongar) has been appointed Secretary of State for Communities and Local Government.
He is joined by Tory ministers of state Greg Clark (Tunbridge Wells) and Grant Shapps (Welwyn Hatfield).
Mr Worsley said he looked forward to supporting their work to ensure the countryside fulfilled its economic, social and environmental potential.
The Department for Energy and Climate Change will be lead by Liberal Democrat MP Chris Huhne (Eastleigh).
He is joined by Tory ministers of state Charles Hendry (Wealden) and Greg Barker (Bexhill and Battle).
Margaret Eaton, chairman of the Local Government Association, said the new administration faced the most challenging period for a generation.
"Local government is ready with the ideas to help the incoming government deal with the choppy financial waters ahead and deliver vital public sector reforms.
"In return, we ask for the freedom to lead the areas we serve so we can deliver ever more efficient and effective services for local people."
There was a pressing need to strip away excessive administrative burdens from councils to ensure money for services reached the local level.
Councils had long shown themselves to be the most efficient part of the public sector, claimed Dame Margaret.
But too much money that should be spent on front-line services and supporting local residents was tied up by central government bureaucracy.
"Much has been said by all the political parties about the need to give the general public a stronger and more influential voice.
"Councils will look forward to being given the powers which will allow them to take responsibility for delivering more with less."