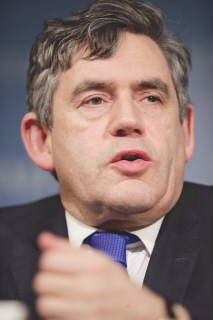 The Prime Minister refused to say one way or another whether he would convene a summit to discuss rural housing issues.
Lib Dem rural affairs spokesman Roger Williams had asked whether Mr Brown would meet a delegation representing young people in the countryside.
The call followed a recent report suggesting more than 100,000 young people are set to leave the countryside because of the lack of affordable housing.
Mr Williams said: "If they stayed, they would be the leaders of their community in the future and the basis of the local economy."
The Lib Dem MP for Brecon and Radnorshire made the call during Prime Minister's Questions on Wednesday (13 May).
But Mr Brown said: "We will do what we can to help people to get jobs and we are discussing with housing contractors how we can move forward on housing.
"Some decisions actually relate to planning decisions made by local authorities.
"We will need the support of local authorities in these areas, but we are determined to do what we can by the rural population of this country."
Mr Williams later said: "I thought it was important to highlight to the Prime Minister that these people are not leaving through choice but instead are being forced out financially.
"I asked the Prime Minister if he would meet with me and a small delegation of organisations with an interest in these issues.
"Unfortunately the Prime Minister has not replied to my suggestion."
Mr Williams said he would now be writing to Mr Brown to formally request a meeting.