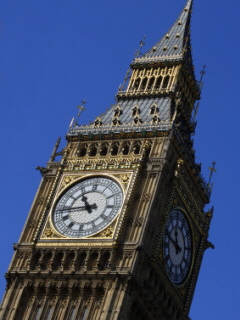 But new funding must be rural proofed if local residents are to benefit and slow broadband remains a problem, the Commission for Rural Communities warned.
"The announcement of additional funding for house construction, especially affordable and energy efficient developments, is very welcome," said Gill Payne, the commission's chief executive.
"Several housing associations have struggled to finance and complete affordable housing schemes in rural communities in recent months.
"But despite marked falls in rural house prices, affording a home remains out of reach for too many rural residents."
With effective rural proofing, the Housing and Communities Agency and other public bodies could turn the new funds into practical and much-needed action.
An already serious situation had been exacerbated by the impact of the economic downturn on rural employment, Ms Payne suggested.
"During this recession, rural districts have experienced among the most substantial and rapid rises in numbers of jobless people anywhere in the country.
New money to help the Job Centres Plus in rural districts to support newly unemployed people would also be welcome.
"As many rural areas have very few job opportunities, it is imperative that rural local authorities can access the funds announced in this budget to create new jobs.
Rural investment levels and infrastructure for innovation were often weak.
The commission would now identify ways to help rural firms benefit from the new Strategic Investment Fund and become more innovative and competitive.
But accessibility and slow with existing broadband networks still remained a problem in rural areas.
The commission would therefore build on its close working relationship with the government to achieve universal service in broadband at 2Mbit/ sec speeds by 2012.
Ms Payne said: "We will also strive to ensure rural areas are not left out of plans for future generation broadband."