Landlords will no longer be able to write off "trading" losses from holiday homes against their tax bill from next year.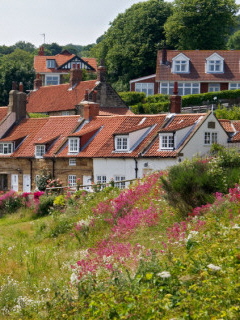 Benefits from capital allowances and capital gains will also be abolished.
The furnished holiday lettings (FHL) rules will be repealed from 6 April 2010.
It will affect thousands of holiday cottage owners, many of whom saw the purchase of a second home as an investment for their retirement.
Rural business leaders said they were appalled by the decision.
The Country Land and Business Association described it as a tax bombshell buried deep in the detail of the Alistair Darling's budget on Wednesday (22 April).
The removal of trading status for furnished holiday lettings could cost the tourism industry millions of pounds, it claimed.
CLA chief tax advisor Adrian Baird said: "This destroys a political consensus that has existed since 1983 that it was right to encourage self-contained property to be provided to UK holiday-makers.
"You would have expected such a major tax change to have deserved an explanation in Mr Darling's Budget speech."
Axing the tax break at a time of economic uncertainty could spell bad news for small businesses that relied on rural tourism.
Favourable tax rules currently apply to furnished holiday accommodation, which is the letting of lodgings in the UK for short periods.
To qualify for this treatment, a property must be let for 10 weeks of the year, available for letting for 20 weeks of the year and not let for more than 31 days to the same person.
The rules were first introduced in 1983 to boost the provision of accommodation and tourism in the UK.
The budget announcement relating to FHL rules can be downloaded here (pdf file).