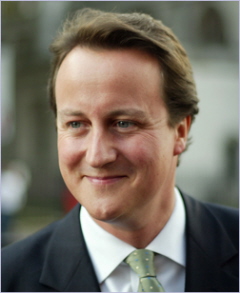 The warning is contained in a letter to David Cameron from Graham Biggs, chief executive of the Rural Services Network.
In the letter, Mr Biggs says he is under "no illusions" about the scale of the task that faces the government in dealing with the deficit in public finances.
And he acknowledges that rural areas must face their fair share of measures introduced to address the deficit.
But Mr Biggs adds: "We do, however, think there needs to be some realism on the question of what, in rural areas, constitutes a 'fair share'."
Central government funding formulae – across the public services – has ill-served rural areas, he continues.
"It is a fact, therefore, that a simple pro rata X % reduction in funding will hit harder in rural areas."
The full letter can be read here (149kB pdf).
"Rural residents pay at least as much, and often much more, than their urban counterparts (by way of council tax), but receive significantly fewer services," it says.
Rural residents also spend more of their net disposable income in accessing services – despite having lower incomes, the letter claims.
"There is a significant measure of basic unfairness in this position," it says.
Any review of grant distribution arrangements should include research into the effects of rurality on the costs of service provision, the letter adds.
It should also take into account the affects of demographic change.
A higher proportion of the rural population tends to be elderly, putting substantial pressures on health and social care services, the letter suggests.