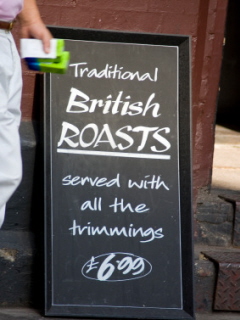 More than 20,000 people have signed a petition calling for lower taxes on beer.
Some five pubs are closing every day, according to the latest Beer & Pub Association report.
The figures emerged as the Conservative Party joined calls for the government to lower taxes on beer.
Shadow Culture Secretary Jeremy Hunt said: "We all have our favourite local pub but up and down the country people have been losing theirs.
"Not only are they a critical part of our heritage but they are often hubs for local communities helping social groups, sports clubs and often even the village shop."

The government had tried to tackle binge drinking for too long by punishing responsible drinkers and landlords, said Mr Hunt.
"With massive tax hikes and heavy-handed regulation, all Labour will succeed in doing is closing down more pubs. This has to stop."
More than 20,000 people have signed up as supporters of an Axe the Beer Tax – Save the Pub campaign launched by industry and consumer groups late last year.
The campaign calls on the government to help save pubs and safeguard jobs by scrapping planned tax increases on beer.
In Parliament, some 113 MPs – 50 Labour, 40 Lib Dem and 17 Conservative - have signed an Early Day Motion supporting the campaign's aims.
Tax already accounts for one third of the price of a pint of beer.
Rob Hayward, chief executive of the British Beer & Pub Association, rejected suggestions that the pub industry was looking for special favours.
"At a time when the rest of the British economy is receiving tax breaks and public subsidies, the government's planned tax hikes on beer are both unfair and unsustainable."

Mr Haywood added: "Pubs are a vital part of communities up and down the country and play a vital role in the British way of life.
"Thousands of people have MP over the last few weeks is a clear demonstration of the deep concern and anger felt among landlords, customers and the wider public at what is happening."

Mike Benner, chief executive of the Campaign for Real Ale, said increasing tax on beer would be a hammer blow to consumers and the pub industry alike.
""People who want to add their voice to this campaign should go on to the website axethebeertax.com and lobby their MP on this important issue."