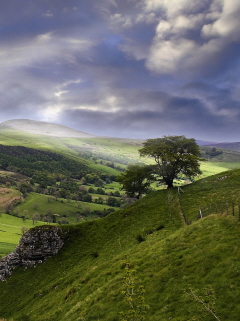 The call is being made by six national organisations representing the social, economic and environmental needs of rural areas.
It includes groups representing councils, rural businesses, landowners, environmental campaigners, planners and rural communities.
Calling themselves the Rural Coalition, the groups will campaign for reforms that will create a strong, confident and sustainable countryside.
Their prospectus (288KB pdf) was published on Monday (12 October).
"For 50 years or more, policy has undervalued the countryside and failed to meet the needs of rural communities - and therefore of the nation," it says.
"In hindsight, the result is starkly apparent.
"Rural communities have slowly but relentlessly become less and less sustainable and less and less self-sufficient."
Without a change of policy or commitment to action, the manifesto says the countryside is becoming part dormitory, part theme park and part retirement home,
"Only if people in rural communities have ready access to local schools, local jobs, local shops and pubs and homes will they and their children thrive, and will the nation meet its environmental and economic needs."
Coalition members include:
The coalition is chaired by Matthew Taylor MP, author of last year's report to government on rural housing and employment.
Mr Taylor said: "The coalition has come together in the belief that a more sustainable future for all rural communities is both essential and achievable.
"It demands a fundamental change of approach at both national and local level."
The coalition will set out in more detail its proposals for policy and practical changes following the forthcoming general election.
Other major national bodies are expected to join the coalition shortly.
It has been advised and supported by the Commission for Rural Communities and the Commission for Architecture and the Built Environment.