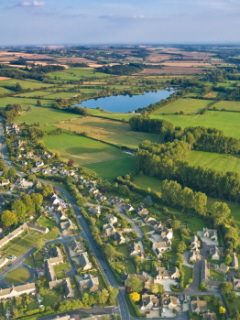 The Government Offices for the Regions across England will be scrapped, subject to using the forthcoming Spending Review to resolve consequential issues.
A final decision will be made this autumn, said Mr Pickles in a ministerial statement on Thursday (22 July).
Rolling back regional government was central to the wider aim of transferring power from central government to councils and communities.
Mr Pickles said: "I do not believe the arbitrary government regions to be a tier of administration that is efficient, effective or popular.
"Citizens across England identify with their county, their city, their town, their borough and their neighbourhood."
The abolition of the offices was widely expected. It follows the abolition of the Government Office for London.
The government had also previously announced the abolition of regional spatial strategies, regional assemblies and regional development agencies.
The Coalition Agreement committed ministers to review the eight government offices as part of a wider localism and decentralisation agenda.
Ministers have now decided in principle that the offices will be closed, said Mr Pickles.
"Unelected regional government equally lacks democratic legitimacy, and its continuing existence has created a democratic deficit."
Government offices were not voices of the region in Whitehall, Mr Pickles said.
"They have become agents of Whitehall to intervene and interfere in localities, and are a fundamental part of the 'command and control' apparatus of England's over-centralised state."