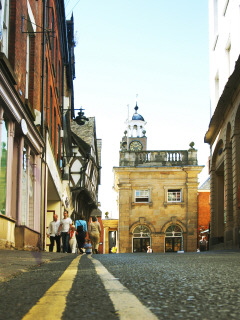 Communities secretary Eric Pickles has written to council chiefs informing them that comprehensive area assessments are being axed.
The move would help to reduce the "performance management burden" on local government, he said.
Mr Pickles said the government needed to costly top-down monitoring was engulfing councils.
Instead, local authorities would be trusted to do what was right locally.
"I have instructed town hall watchdogs to stop tying the hands of council workers with unnecessary red tape and paperwork.
"It is much more important for the public to know what their councils are doing than having thousands of hush-hush, unseen papers being sent back and forth between Whitehall bureaucrats and the town hall.
"We are already pushing power as far away from Whitehall as we can and calling on councils to throw open their books to create much more cost effective and efficient local public services."
Comprehensive area assessments were carried out by the Audit Commission and four other government agencies.
The government said independent research put the average annual cost of reporting back to ministers at £1.8m.
At the same time, the government is reducing the ring-fencing of central government grants.
It believes this will enable councils to free up resources to concentrate on local priorities and the delivery of essential frontline services.
The coalition government has committed to a full review of local government finance.
It has also pledged to work with local authorities to freeze council tax in England for at least one year and possibly two.