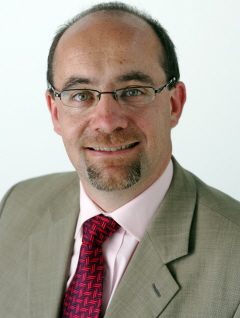 A letter from schools minister Jim Knight is being sent to councils across England, amid a campaign to keep small village schools open.
The move follows warnings by the National Association for Small Schools (NASS) that up to 300 schools could be closed across the UK.
Schools in Herefordshire, Kent, and Shropshire were particularly at risk, it said.
The campaign group accused the government of putting pressure on local authorities to cut the number of spare places for pupils and shut village schools.
But Mr Knight will tell councils they must take seriously the statutory requirement in the 2006 Education Act that there is a presumption that rural schools will not close.
Official figures show that the number of secondary schools with fewer than 600 pupils has fallen by 42% from 904 to 526 since 1997.
The number of primary schools with fewer than 100 pupils fell by 8% from 2,824 to 2,605, reveal the figures, obtained by the Conservative Party.
The Department for Children, Schools and Families said primary pupil numbers had fallen by about 10% since 1999.
Mr Knight believes authorities should consider making resources go further by using head teachers to run two or more threatened schools.
This would help ensure schools stayed open.
Authorities could also make the most of school buildings by using them to house social services, police, nurseries and community groups.
See also:
• Hundreds of rural schools 'face closure' (28 January 2008)
• Pupils 'benefit from school closures' (8 November 2007)
• Rural and city schools 'should twin' (8 May 2007)
• Countryside 'vital' to proper education (5 July 2007)