The Department for Environment, Food and Rural Affairs mismanaged its budget for two consecutive years, according to a report by MPs.
The Public Accounts Committee said Defra had budgeted to spend more than funding limits set by the Treasury for 2006-07 and 2007-08.
"As the risk of overspending became clear, the Department had to make in-year budget cuts to its planned activities," said committee chairman Edward Leigh MP.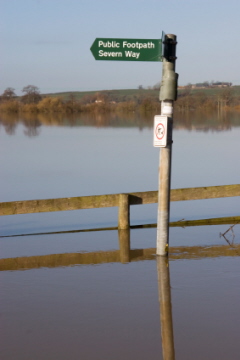 "This is a clear example of poor financial management harming the delivery of services."
Although the department had now established more rigorous financial and outcome monitoring systems, Mr Leigh said the lessons of what had gone wrong should be closely studied.
"Foremost among them are that a taut financial management culture has to be instilled throughout the organisation, from the management board downwards.
"Central to that culture is recognition of the need constantly to scrutinize and challenge the financial management of resources and hold budget holders to account."

Mr Leigh was speaking as the committee published its 40th Report of the 200-08 Session which, on the basis of Defra evidence, examined steps taken by the department to improve its management of expenditure.
In 2007-08, the department received £3,617 million from the Treasury.
The accounting officer is expected to manage these resources efficiently and effectively to deliver a range of services and operations within the funding provided by Parliament.
But the department failed to allocate final budgets to each of its business areas until five months into the 2007-08 financial year partly because planned expenditure was in excess of funds provided.
In addition, budget holders failed to declare all financial commitments from the outset. Then there was the unforeseen costs of floods and the outbreaks of animal disease.
A similar situation had arisen in 2006-07 when the Department had to make mid-year budget reductions of £170 million to avoid the risk of overspending.
The department's problems in managing its expenditure in the last two years result in part from the difficulties faced in sponsoring 31 delivery bodies, each with its own administrative functions.
Few of the organisations are using the department's shared services organisation and their approaches to setting budgets and monitoring progress differ.
Obtaining timely and realistic financial reports from delivery bodies was also difficult.
A lack of awareness among the department's board members of good financial management practice, together with cultural issues which did not prioritise financial management at a corporate level, added to the challenges.
The department's management board has since put in place more rigorous financial and outcome monitoring systems.
Having agreed budgets for 2008-09 that accord with the department's allocation from the Comprehensive Spending Review 2007, the problems of 2006-07 and 2007-08 are not expected to recur in 2008-09.
See also:
• Special status for flood-risk areas? (11 July 2008)
• Landscape can 'help reduce flood risk (31 January 2008)
• Peat project combats climage change (11 December 2007)
• Rural advocate visits flood-hit communities (12 October 2007)
• Flood recovery scheme reaches £1m (2 October 2007)
• Watchdog to probe summer of misery (19 September 2007)