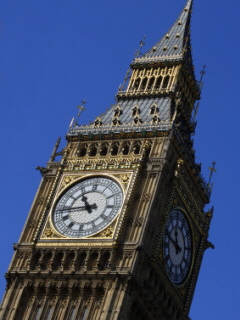 Chancellor Alistair Darling underlined the government's commitment to making £11bn in efficiency savings by 2012/13 on in his 2010 Budget speech Wednesday (24 March).
Environment secretary Hilary Benn said his department and its agencies would do their bit to achieve "substantial and vital savings".
"We intend to make these savings in a way that will have the least possible impact on the people who rely on Defra and its agencies," he said.
More efficient and effective ways of working would take precedence over any cuts in public services, suggested Mr Benn.
Reduced spending on consultants would save £25m by 2012/13. Better use of facilities would save £9m per year in 2012/13, rising to £11m by 2013/14.
The department also plans to save £100m in finance, human resources, ICT and procurement administration costs.
About 85% of this saving will be made through Defra's agencies and arms-length bodies, although exact details are yet to emerge.
The Commission for Rural Communities said several Budget measures would help the rural economy.
These included an increase in small business rates relief and schemes to support start-up and existing businesses.
The Budget included new initiatives which had potential to improve the economic well-being of rural communities, said the commission.
"It is important that the government now rural proofs the funding and support that is provided under these initiatives to ensure that they are fully accessible in rural areas."
Examples included UK Finance for Growth, which will be responsible for bringing together and overseeing financial support products.
"Bringing these products together under one roof could reduce confusion about available finance supports leading to higher take-up by rural businesses," said the commission.
The challenge of young people leaving the countryside could be helped by rural proofing the proposed new £270m Higher Education Modernisation Fund, it added.
This could include support for places at universities in rural areas and ensuring that pilots for shared services supported through the fund included rurally based colleges of higher and further education.
A Green Investment Bank could lead to a boost to rural economic growth by investing in the low-carbon sector where the equity gap was expected to be most critical.
"We would encourage the government to include the funding of community scale renewable schemes as part of the investment opportunities offered by the bank," the commission added.