RURAL business leaders have backed economic regeneration plans contained in the Queen's Speech.
The proposed Local Democracy, Economic Development and Construction Bill aims to promote local democracy and economic development.
As part of this plan, the legislation will see more power devolved to local government and communities.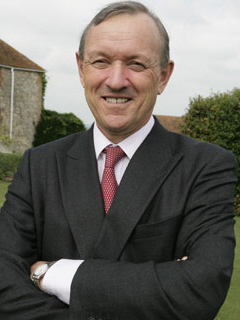 It also seeks to provide social housing tenants with more choice, protection and influence over how their homes are managed.
The Bill formed part of the Queen's Speech on Wednesday (3 December).
It will help to bring more democracy to regional development agencies (RDAs) in England and formally abolish regional assemblies.
The Country Land and Business Association said the proposed Bill raised vital issues for the rural economy.
CLA President Henry Aubrey-Fletcher said the Bill would form the cornerstone of new single regional strategies which would be put together by the regional development agencies, in conjunction with local authorities.
"It is vitally important for these new strategies to embrace both the needs and ambitions of the rural economy and rural communities," he said.
"We now have the opportunity to consider more innovative proposals that may allow some new organic growth and development in the countryside."
By doing so, the needs of the rural economy and rural-based businesses would no longer be ignored at a regional and local level, said Mr Aubrey-Fletcher.
But he added: "We must ensure that any proposed changes reflect a better understanding of the needs of rural businesses and communities at both regional and local levels.
"The CLA will be at the forefront in informing and briefing politicians on the changes we believe are necessary whilst entering into a full and dialogue with all the RDAs for the benefit of all in the rural economy.