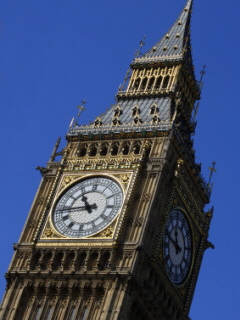 The 30 to Watch briefing published by the NFU examines the issues thrown up by the battles in 30 representative seats across England and Wales.
Each constituency has been ranked according to its rurality, based on analysis of research conducted by the Commission for Rural Communities.
The ranking indicates how much of the electorate in any given constituency lives outside its major urban areas.
Seats to watch include Ludlow, currently held by Tory MP Philip Dunne, chairman of the All-Party Parliamentary Group on Rural Services.
Mr Dunne has a slim majority of 4.4%.
"Everyone will be watching constituencies like Ludlow," says the briefing.
"Philip Dunne has been in place since 2005, when he took this traditional Conservative seat back from the Liberal Democrats.
"But it ranks 13 on the Lib Dems hit list and Dunne could be pushed hard on the 6 May by Heather Kidd following the recent surge of support for her party in national polls."
Mr Dunne won the Countryside Alliance 2009 Westminster Award for his parliamentary work on rural issues.
"On the policy side, he has been vocal in his opposition to what he calls 'regional quangos'," the briefing says.
The Conservatives have vowed to abolish the regional planning tier and introduce a new 'open source' planning system.
Doing so would enable people to specify what kind of development they want to see in their area, pledge the Tories.
Regional development agencies would not be automatically abolished, says the briefing.
But councils and businesses would have the power to form their own business-led local enterprise partnerships instead.
Other seats include Somerton and Frome in south-west England, one of the tightest rural marginals,.
Lib Dem MP David Heath is defending a majority of just 39 votes (0.1%).
"A Lib Dem/Conservative battle, it epitomises the fight for the right to be the voice of rural Britain," the briefing says.
The document also profiles Workington, probably Labour's most rural seat.
"Incumbent Jamie Reed's majority is strong, but not insurmountable," it says.
"If the Conservatives were to take it they will almost certainly have secured a parliamentary majority."
The full document can be downloaded here (815KB pdf).