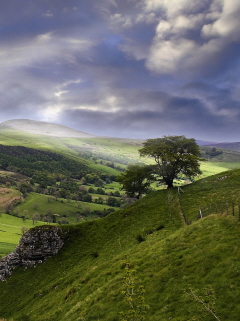 Viewers will get the chance to quiz three studio guests on key issues relating to rural affairs and the countryside.
The one-hour show, What is life in Rural Britain really like?, will be broadcast live on Monday, 26 April at 8pm.
It will be shown on Rural TV, a satellite channel available on Sky 279 and Freesat 403.
A selection of guests has been chosen to represent specific aspects of rural life.
Viewers will be able to call in with questions and comments during the second half of the live programme.
Confirmed guests include Graham Biggs, chief officer of the Rural Services Network and Robert Gray, director of campaigns for the Countryside Alliance.
"Rural TV is dedicated to bringing the true breadth and scope of rural issues to the forefront of discussion, " said executive producer Sarah Chase.
"Our 1-hour LIVE shows are an effective way to reach a diverse audience with a free and productive dialogue."
The programme will be hosted by Farmers Weekly columnist David Richardson.