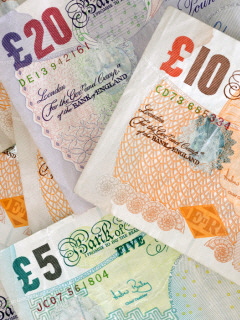 National funding formulae provide less money for each rural pupil and patient, claims the All-Party Parliamentary Group (APPG) on Rural Services.
This is despite the higher cost of achieving equitable service outcomes in rural areas compared to larger towns and cities.
The report, The implications of national funding formulae for rural health and education provision, was published on Friday (2 April).
A full copy of the document can be downloaded here.
Successive governments have failed to address a funding system which weights funding according to projected needs rather than cost, it concludes.
This leaves many rural authorities under-funded.
APPG chairman Philip Dunne said: "The allocation of funding for education and health services is a black box which few understand.
"It is clear that what is needed is a review of the funding formulae."
Mr Dunne, the Tory MP for Ludlow, acknowledged that economic constraints meant any changes to funding formulae would happen slowly.
But he added: "The next government must work to ensure that rural needs are fairly reflected in the allocation of funding."
The report highlights what it claims is an "unacceptable a lack of transparency" in decisions surrounding the current formula.
Percentage increases applied to previous funding levels only serving to prolong pre-existing imbalances, it says.
In light of this, the report includes 17 recommendations it claims will improve the fairness and transparency of the formulae.
They include:
The inclusion of rurality adjustments in funding formulae for England
Greater weight for age-related health needs, reflecting the older demography of rural areas
Separation of funding for 'health inequalities' from funding for access and need
A transport element, to reflect the higher costs of provision in remote and rural areas
Sparsity adjustments for secondary schools, as they are applied to primary schools
An evaluation of the impact of rural and urban deprivation measures
Lib Dem MP Dan Rogerson (North Cornwall), who chaired one of the inquiry panels, emphasised the funding inequalities highlighted in the report.
"This cross-party report draws on a range of evidence to conclude that there is a clear need for a complete change in the way rural services are funded.
Children in my constituency get over £300 a year per head less than the national average, yet it's clear that rural education costs just as much, if not more, to deliver."
Rural areas were also being left behind when it came to health funding, said Mr Rogerson.
"In particular, the market forces factor, which ties health funding to low local wages, has a pernicious and perverse effect."
Labour MP David Drew (Stroud) echoed the comments.
The report highlighted the need for a new approach for funding streams in rural areas, he said.