Migrant workers are frequently seen as essential to the rural economy, providing vital labour for industries ranging from farming to tourism.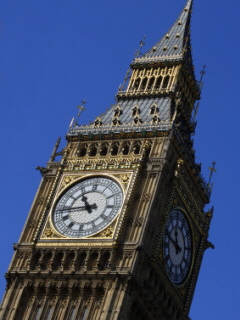 But a report by the
Lords Economic Affairs Committee
says competition from immigrants is having had a negative impact on low-paid local people.
After conducting an eight-month inquiry, the committee said the government should impose an explicit range of targets for net immigration.
Immigrants should only be allowed into the country if they were highly skilled, it warned.
The report received short shrift from Prime Minister Gordon Brown.
Immigration was good for the UK, insisted Mr Brown during his monthly press conference on Tuesday (1 April).
Rejecting calls for an annual limit, he said migration was worth £6bn a year to the economy.
Beneficiaries of immigration included firms that had faced labour shortages and were now able to recruit more widely.
"Most people who are proposing a cap are proposing a cap of only 20% of possible migrants into this country," said Mr Brown.
"Many of these people are the highly skilled workers who are important to the economy."
But local authorities have continued to warn that an influx of immigrants is putting too much pressure on services.
Money generated by migrant workers didn't always find its way back down to the local level, said Simon Milton, chairman of the Local Government Association.
"The speed and scale of migration combined with the shortcomings of official population figures is placing pressure on funding for services."
Official statistics on how many migrants are coming or where they are going were inadequate, said Sir Simon.
"No-one has a real grasp of where or for how long migrants are settling so much needed funding for local services isn't getting to the right places."
A new package of measurements was needed to allow the government to gain a much clearer picture of migrant movements.
This would allow the right amount of money to get to the right places, ensuring decent public services for everyone.
"Allowing councils to raise more money and a more accurate way of counting local populations would also help to ensure the right money gets to the right places."
See also:
•
Support migrants, says think-tank
(3 December 2007)
•
Migration brings challenges - minister
(22 November 2007)
•
Councils demand £250m for migrants
(2 November 2007)
•
Watchdog enters fray on immigrants
(31 October 2007)
•
Migrant workers 'vital' to countryside
(22 October 2007)
•
Migrants 'put pressure' on rural services
(17 September 2007)
•
Media charity tackles social exclusion
(20 April 2007)