Liberal Democrat MP Matthew Taylor was asked by the Prime Minister to conduct an inquiry into the cost of home ownership in the countryside.
Mr Taylor's report – due to be published next summer – will make radical reading, according to an interview he gave the Observer on Sunday (18 November).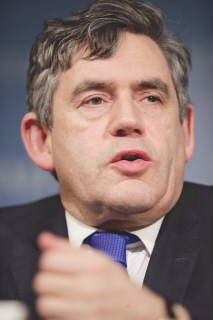 The MP for Truro and St Austell in Cornwall believes houses should be subject to change of use planning controls before they can be turned into second homes.
Forcing people to apply for change of use permission – similar to when a house is turned into business premises – would enable local councils to restrict the number of second homes.
The report is also likely to recommend allowing local communities to bypass councils and build affordable homes in their area.
Mr Taylor supports a report by the government's Affordable Rural Housing Commission, which also called for second homes to be targeted.
He believes that restraining second-home ownership may provide a solution to rising rural house prices.
The Commission for Rural Communities has already called for local authorities to increase council tax on second homes.
Mr Taylor told the paper ministers "raised eyebrows" when he outlined the scale of rural deprivation.
But it is believed they now support his idea of giving communities the power to decide on local developments.
Under the proposal, planners would be consulted only on technical details.
In a further move, Mr Taylor is studying how councils could insist on granting permission only for affordable housing.
"When they learn about it, the scale of the problem takes people's breath away," he said.
"And the crisis reaches across most of rural Britain."
There are about 280,000 second homes in the UK – a figure that has grown by 17% within the past three years.
The holiday hotspots of Cornwall, Cumbria and Dorset are the country's favourite locations for second homes, many of which lie empty during the winter.
See also:

• Call for evidence on rural housing (17 October 2007)
• Call to boost affordable rural homes (18 October 2007)
• £10.2bn boost for affordable homes (16 October 2007)
• Scrap right to buy, says council boss (10 October 2007)
• Spending review ignores rural issues (9 October 2007)
• Watchdog welcomes housing pledge (13 July 2007)
• Civil servants debate housing crisis (11 July 2007)
• Councils 'could provide more homes (3 July 2007)
• PM Brown says homes are priority (27 June 2007)
• Housing nightmare 'already here' (13 June 2007)
• Pressure builds over rural housing (8 June 2007)