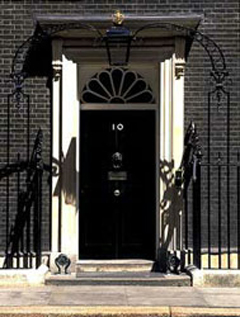 THE
Department for Environment, Food and Rural Affairs
has been stripped of its responsibility for government policies to combat climate change.
The move follows the creation by Gordon Brown of a new department to deal with global warming.
The Prime Minister unveiled changes to Defra's responsibilities by announcing the establishment of a Department of Energy and Climate Change on Friday (3 October).
The new department combines many of Defra's existing climate change responsibilities with the energy component from the Department for Business, Enterprise and Regulatory Reform.

Hilary Benn will continue as the Secretary of State for Environment, Food and Rural Affairs, while Ed Miliband has been appointed the new Secretary of State for Energy and Climate Change.
Mr Miliband will focus on solving the challenges of climate change and energy supply.

But creation of the new department has prompted concern that the role of rural communities could be sidelined as the government seeks to mitigate the effects of climate change.
But Mr Miliband said he would work with colleagues across government, including in particular Mr Benn, whom he said had "led Britain's work on climate change with skill and dedication".
Mr Miliband added: "The new department reflects the fact that energy policy and climate change are directly linked.

"My job is to make sure our policy on climate change is fair for ordinary families and our policy on energy is sustainable for future generations.

"We will do all we can to ensure affordable fuel bills for people, put Britain at the forefront of creating green jobs and play our part in ensuring every country meets the climate change challenge.

"Climate change cannot be tackled by politicians on their own but through politicians and people working together. I look forward to playing my part."
Rural business leaders agreed that a new government department is needed to deal with the increasing twin challenges of energy security but stressed the need for cohesion between Defra and the new department.
Henry Aubrey-Fletcher, president of the Country Land and Business Association, said: "We hope the vital role land management plays in both creating renewable energy options and mitigating the effects of climate change will not be overlooked."
Defra would be key to ensuring every opportunity was made of the contribution that land management played in meeting the twin challenges of environmental security and the growing issue of food security.
"The CLA hopes that the new Defra will have greater focus and clarity on rural issues and more time to concentrate on things it has not properly addressed in recent times."
See also:
• Carbon credits 'will hurt rural residents (27 May 2008)
• Radical change 'vital' for countryside (19 May 2008)
• Warning over state of the countryside (10 April 2008)
• Peat project combats climage change (11 December 2007)
• Reform land agency, say campaigners (29 October 2007)