· Appeal for evidence on affordable homes
· Analysis: The Matthew Taylor Review

The Housing Corporation was on track to meet affordable housing targets set by the government for 2006-2008, she told MPs during a debate on Tuesday (26 February).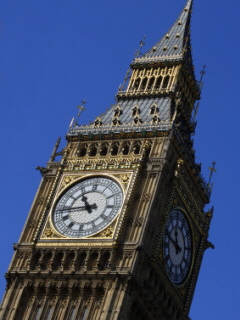 A new programme for 2008-2011 would contribute towards the government's target of 70,000 new affordable homes per annum by 2010-11.
The government's target includes plans to deliver 10,300 completed homes in communities of fewer than 3,000 in the next three years.
But Liberal Democrat countryside spokesman Tim Farron MP criticised the government for abolishing funding for rural housing enablers.
"Funding has been scrapped for the rural housing enablers at a time when the government are nowhere near meeting their unambitious targets for new affordable housing in rural areas."
Mr Farron told the minister that hundreds of new dwellings could be created by a "Home on the Farm" scheme to transform disused farm buildings.
"Does she agree that that is an imaginative scheme which could help to prevent more of our rural communities from becoming lifeless ghettoes of empty second homes?
"If so, will she support the restoring of the funding to the rural housing enablers so that such schemes can become a reality?"
Ms Flint responded by saying there was "plenty of opportunity" for local authorities to use Planning Policy Statement 3 to increase the number of affordable rural homes.
"There are several ways in which that can be done, including using disused buildings," she told MPs.
See also:
•
Appeal for evidence on rural housing
(18 February 2008)

•
Warning over affordable rural homes
(23 November 2007)

•
Get tough on second homes, PM told
(18 November 2007)

•
Call for evidence on rural housing
(17 October 2007)

•
Call to boost affordable rural homes
(18 October 2007)
•
£10.2bn boost for affordable homes
(16 October 2007)

•
Scrap right to buy, says council boss
(10 October 2007)
•
Spending review ignores rural issues
(9 October 2007)
•
Watchdog welcomes housing pledge
(13 July 2007)

•
Civil servants debate housing crisis
(11 July 2007)
•
Councils 'could provide more homes
(3 July 2007)
•
PM Brown says homes are priority
(27 June 2007)
•
Housing nightmare 'already here'
(13 June 2007)
•
Pressure builds over rural housing
(8 June 2007)