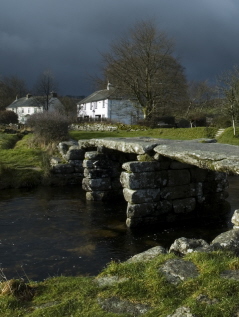 Proposals for a new tax on telephone landlines to fund super-fast broadband connections have been abandoned.
So too have plans to scrap tax relief on furnished holiday homes.
Finally, a 10% increase on cider duty, introduced after last month's Budget, will now be reversed.
The tax hikes were abandoned in a bid to fast-track other budgetary measures through Parliament ahead of the 6 May general election.
The decision to abandon the taxes met a mixed response from rural business leaders.
The Country Land and Business Association had favoured the broadband levy but opposed the abolition of tax relief on furnished holiday lets.
CLA president William Worsley said investment in broadband infrastructure was vital if rural business were to benefit from modern communications.
"We are disappointed this is one of the casualties of the parliamentary wash-up."
Businesses were now required to submit VAT returns online yet one third of the country had inadequate access to broadband.
"The CLA will lobby the next government to ensure provision of broadband for all becomes a reality."
But Mr Worsley said he was delighted the government had abandoned changes to tax relief for furnished holiday lettings.
More than 120,000 self-catering holiday businesses would have been hit by abolishing tax relief on furnished lettings.
The move would have cost the average holiday home owner £4,000 a year.
"This stealth tax would have discouraged farmers and land managers from developing accommodation for tourists," said Mr Worsley.
"Preventing diversification of this kind would have had a detrimental effect on both rural businesses and holidaymakers."
Meanwhile, the National Association of Cider Makers welcomed the decision to reverse the 10% increase in cider duty.
Cider makers had warned that the increase in duty threatened to undermine the contribution made by apple growers to the rural economy.