The target aims to boost the economic performance of the countryside while improving access to rural services.
Known as Public Service Agreement (PSA) Four, it requires Defra to reduce the gap in productivity between the least well performing rural areas and the English average by 2008, demonstrating progress by 2006.
But there has been no change, according to the latest figures contained in Defra's 2008 departmental report.
"There has not been a significant increase or decrease in the productivity gap, as measured by average income multiplied by employment rate, between baseline and 2005-06," says the document.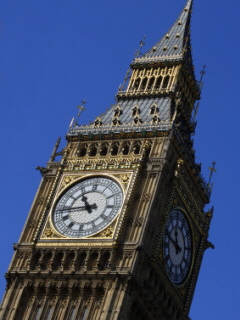 The report paints an equally bleak picture when it comes to access to services.
Defra had identified five main themes where improvements for rural areas were considered a priority in the government's Spending Review period covering 2005-08.
These were health, education and skills, work and pensions, transport, and housing. But a lack of data means progress can be reported in three limited sub-categories.
With regard to health, the only data published in the report relates to treatment for drug addiction.
The document says waiting times for drug treatment are falling across England.
But rural patients can still expect to wait much longer than average and the gap is widening.
Waiting times have fallen to 2.9 weeks from 4.3 weeks for the average English patient but only to 3.6 weeks from 4.8 weeks in rural areas over the same period.
Neither has progress been made when it comes to encouraging rural drug addicts to stay in treatment programmes designed to rehabilitate misusers into society.
With regard to jobs, the target was to increase rural employment rates between 2004 and 2008. But employment rates fell for three out of five rural target groups.
Finally, Defra sought to increase the uptake of pension credits in the worst performing rural areas.
Although it managed to increase pension credit uptake from 19.4% to 19.9%, this is still compares unfavourably with 24% in urban areas and 22% nationally.
See also:
• Government policies 'doomed to failure' (15 March 2008)
• Ministers told to rural-proof policies (27 November 2007)
• Government 'disregards' rural issues (9 November 2007)
• Spending review ignores rural affairs (9 October 2007)