Some 100 delegates attended the 80/20 Rural Vision event, co-hosted by two rural community councils in York on Friday (14 March).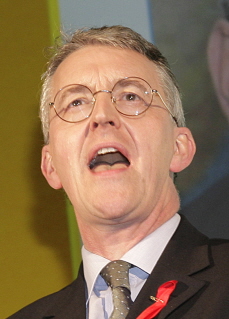 Attendees included policy makers, voluntary sector workers, advisers and members of organisations working to support people who live and work in rural areas.
But a show of hands at the end of the one-day conference found that 80 delegates felt the government wasn't taking rural issues seriously enough.
Rural affairs secretary Hilary Benn used a keynote address to argue that government policy would help create and maintain strong, safe and prosperous rural communities.
But delegates said policies to "mainstream" the delivery of schemes were failing to benefit people living and working in rural areas.
Sally Rawlings, chief executive of Yorkshire Rural Community Council, said the past year had seen a substantial shift in the government's attitude to rural areas
"Rurality is no longer a policy driver in its own right," she said.
"Of the 30 new Public Service Agreements introduced by the Comprehensive Spending Review 2007, not one is specifically rural."
Funding decisions and support to address rural issues were now spread across government and lacked focus, suggested Ms Rawlings.
She warned: "Defra no longer has a clear lead or strategic interest in rural communities."
Planning policy and service delivery would be increasingly driven by Local Strategic Partnerships and Local Area Agreements.
"Performance and outcomes will be assessed against a set of 198 national indicators, none of which is specifically rural."
It is not the first time the government has been criticised over its rural policies. Two recent independent studies accused the government of ignoring rural issues.
A call for action by the Rural Services Network said the government should do more to improve the quality of life in the countryside.
A separate report by the Commission for Rural Communities found that almost 1 million rural people are living in poverty.
Commission chairman Stuart Burgess told the conference: "We can and should be doing more to address those aspects of rural life that continue to hold back rural England from achieving its full potential."
Sylvia Brown, chief executive of the charity Action with Communities in Rural England, said the government was blind to many rural issues.
Parish and community plans were highly valued by local communities, parish, district and county councils, but not recognised by the government nationally, she said.
See also
• Call for action to support rural England (3 March 2008)
• One million rural people 'living in poverty' (3 March 2008)
• Tories lambast Defra's performance (5 December 2007)
• Spending review ignores rural affairs (9 October 2007)
• Chancellor to unveil spending plans (8 October 2007)