THE government has unveiled plans to give local people more say over the delivery of local services.
The long-awaited community empowerment White Paper, Communities in control: real people, real power, was launched on Wednesday 9 July.
Proposals contained in the document aim to deliver a fundamental shift in power, influence and responsibility into the hands of communities and citizens.
The White Paper sets out government plans to give people:
more information and greater influence over local decisions
new means of holding politicians and councils to account
more opportunity to shape how local services are delivered.
Communities Secretary Hazel Blears said: "The White Paper provides real and practical ways to put communities in control, so that they have a real say, can find out first hand what is being done to improve their local services, and push any issue they think is of importance up the priority list of their local council."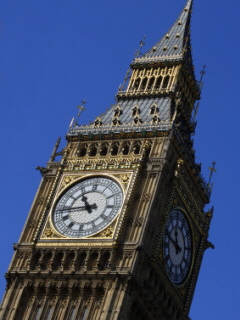 The White Paper would seek to address issues around a lack of power and influence at a local level.
It includes new rights for the public to demand action from their council and to force issues on to a council's agenda.
Local public petitions could be used to force councils to address issues such as bin collections and street cleaning, or the state of local parks.
In addition, chairs and chief executives of local public bodies would face regular public hearings under plans to increase accountability.
More visible "local question times" would give the public a chance to question officials about how they were improving public services and demand better results if local services were falling short of expectations.
Furthermore, every area of the country would have a "community kitty" scheme - a pot of money that local people could decide how to spend.
Local people would have a say in setting priorities for local budgets - for example, if they wanted to see more community wardens or better street lighting.
Ms Blears said: "The White Paper is an important step in rebalancing power in local communities to ensure that the voice of local people is heard and acted on."
Local authorities had nothing to fear and everything to gain by involving local people in shaping and delivering services, she added.
"When local people are given a greater say in how decisions are taken, not only do they feel more empowered but satisfaction with services rises too."
Some of the policies within the White Paper will require legislation.
These will feature in the Community Empowerment, Housing and Economic Regeneration Bill, which forms part of the government's draft 2008/2009 legislative programme.
See also:
• Council's 'Domesday' survey of local services (9 June 2008)
• Rural services are in decline - official (17 April 2008)
• MPs support call for urgent rural action (4 March 2008)
• Call for action to support rural England (3 March 2008)
• Pathfinders lead way to better services (3 March 2008)
• Tory leader speaks out on rural services (25 February 2008)
• Online petitions 'would improve' services (4 February 2008)
• Communities to help boost services (25 January 2008)
• Villages hit back against declining services (5 July 2007)