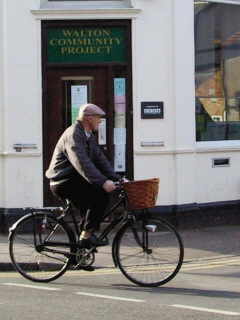 Economic development projects must not have unintended negative outcomes for rural communities, the guidelines warn.
The 18-page document was developed by the East of England Development Agency.
The step-by-step evaluation guide can be downloaded as a Word template by clicking here (486KB DOT file).
It will shortly be converted into an easy-to-use online form.
Organisations should assess their approach to rural needs at three levels, state guideline recommendations.
These are:
organisational infrastructure
strategic priority setting
individual interventions
The Commission for Rural Communities, which acts as the government's rural watchdog, said the guide complemented its own revised rural proofing toolkit.
The commission's toolkit and case studies also help to ensure domestic policies take account of rural circumstances and needs.
The revised toolkit was unveiled earlier this year to encourage more government departments to take into account rural needs.
It can be downloaded here.
Ministers and senior civil servants should ensure all mainstream government policies are rural proofed, the commission said.
But government departments and agencies had inconsistently implemented rural proofing since the concept was introduced in 2000.
The strengthened rural proofing toolkit would now encourage politicians to consider how decisions made in London affected the countryside.