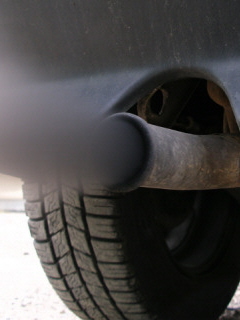 The government has pledged to prioritise a green route out of recession when Alistair Darling unveils his latest budget statement on Wednesday (22 April).
But the Campaign to Protect Rural England said the rhetoric had so far run well ahead of the government's record.
The budget could have benefits for both rural housing and transport, said CPRE poilicy director Neil Sinden.
But only if words were backed with action.
New incentives should promote regeneration, bring empty buildings back into use and protect greenfield land from development.
Mr Sinden said: "Alistair Darling should seize the opportunity to cut VAT on building repairs and conversions, while levying it at 15% on development on greenfield sites.
"This would boost urban regeneration, and remove the perverse incentive to leave existing buildings in a state of disrepair even as green fields are buried under a tide of concrete."
The Chancellor should use the budget to demonstrate that the era of regarding housing as an ever-expanding investment was over, Mr Sinden said.
"It's time to be clear that homes are places for people to live in.
"Mr Darling should remove barriers to investment in private rented housing, and make a stronger commitment to the provision of affordable social housing, particularly in rural areas, where there is a great need."
The budget was also a chance for the government to show it was serious about transforming existing buildings, to increase their energy efficiency, cut their contribution to climate change and generate jobs.
On transport, the budget was an opportunity for new approaches in policies to increase accessibility for rural communities and to reduce the contribution made by the transport sector to the UK's carbon dioxide emissions.
CPRE transport campaigner Ralph Smyth said: "Alistair Darling must seize the chance to execute a gear change on transport policy."
The government should back an increase in low-carbon car clubs, encouraging people to share vehicles, thereby helping to reduce emissions and congestion.
"This approach would make more sense than the mooted car 'scrappage' scheme, said Mr Smyth.
"This will do nothing to help rural families that can barely afford to keep their current car on the road, let alone buy a new one.
Rolling out community-run low carbon car clubs would give people real choice on their car use."
Mr Smyth continued: "Mr Darling should also be bold at this time by sticking to a 2p increase in fuel duty.
"The revenue from this rise could go towards addressing the maintenance backlog on local roads, and on prioritising bus, cycling and walking routes.
"This would be good for the environment, while simultaneously providing a shot in the arm to rural economies."