The Communities and Local Government Committee will consider the likely effectiveness of government measures to deal with the economic slowdown.
In particular, it will examine whether action taken by the Department for Communities and Local Government will ensure government housebuilding targets are met.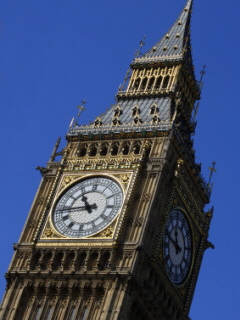 It will also examine measures taken to ensure the ongoing financial viability of housing associations.
MPs will also consider whether enough measures have been taken to help existing and prospective homeowners affected by the credit crunch.
Written submissions to the inquiry are invited by Friday 31 October. A single session of oral evidence will then be held in November on a date yet to be confirmed.
Details of measures taken by the Department for Communities and Local Government (CLG) can be found by clicking here.

Evidence to the inquiry should be accompanied by a covering letter.
The letter should contain the name and contact details of the individual or organisation submitting evidence.
It should begin with a short summary in bullet point form and have numbered paragraphs.

Ideally, submissions should be sent via email, preferably in MS Word format, to This email address is being protected from spambots. You need JavaScript enabled to view it. and include the subject line "Housing and the Credit Crunch".
A full guide for written submissions to Select Committees - including paper-based submissions - may be found on the parliamentary website's Guide for Witnesses.
See also:
• New plan to tackle rural housing shortage (8 October 2008)
• Affordable homes 'still top the agenda' (5 October 2008)
• Rising shortage of rural housing (29 September 2008)
• Housing costs more in the countryside (14 September 2008)
• Minister's pledge on affordable housing (25 July 2008)
• Rural groups welcome housing report (24 July 2008)
• Shake-up 'vital' for affordable housing (23 July 2008)
• Campaigners look to housing report (22 July 2008)
• Brown to propose 'cheap rural homes' (31 March 2008)
• Government defends record on housing (27 February 2008)
• Appeal for evidence on rural housing (18 February 2008
• Warning over affordable rural homes (23 November 2007)
• Get tough on second homes, PM told (18 November 2007)
• Call to boost affordable rural homes (18 October 2007)
• £10.2bn boost for affordable homes (16 October 2007)
• Watchdog welcomes housing pledge (13 July 2007)
• Civil servants debate housing crisis (11 July 2007)
• Councils 'could provide more homes (3 July 2007)
• PM Brown says homes are priority (27 June 2007)
• Pressure builds over rural housing (8 June 2007)