Between 100 and 300 schools across the United Kingdom could be closed, claims the National Association for Small Schools (NASS).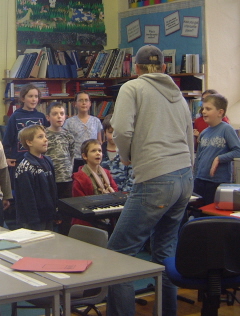 The campaign group accused the government of putting pressure on local authorities to cut the number of spare places for pupils and shut village schools.
The policy flew in the face of a government pledge in 1998 pledge to halt the "stream of closures" that had seen over 450 village schools lost in the preceding 15 years.
A NASS spokesman said: "Wholesale closures, banned by the government in 1998, have returned to haunt the rural educational landscape."
More than a dozen local education authorities had proposed widespread closures of schools with under 110 pupils or four, even seven classes, the spokesman added.
Councils attempting to close smaller schools included Shropshire, Hertfordshire and Gwynedd.
A spokesman for the Department for Communities, Schools and Families said the government was not responsible for school policies at a local level.
"Decisions on changes to local school provision and organisation are made locally and ministers have no role in the process."
Primary pupil numbers had fallen by approximately 10% since 1999, due to demographic shift and a declining birth rate.
"This presents both challenges and opportunities to local authorities to reassess how they organise and divide their schools."
To support this, authorities had unprecedented levels of capital funding.
"We are clear that there needs to be a strong case for closure of any rural primary school and it must be in the best interests of education provision in the local area."
See also:
• Pupils 'benefit from school closures' (8 November 2007)
• Rural and city schools 'should twin' (8 May 2007)
• Countryside 'vital' to proper education (5 July 2007)